Wipro Campus Placement
Job Profile:
People Ambassador Programme
Eligibility:
B.Com./B.B.A.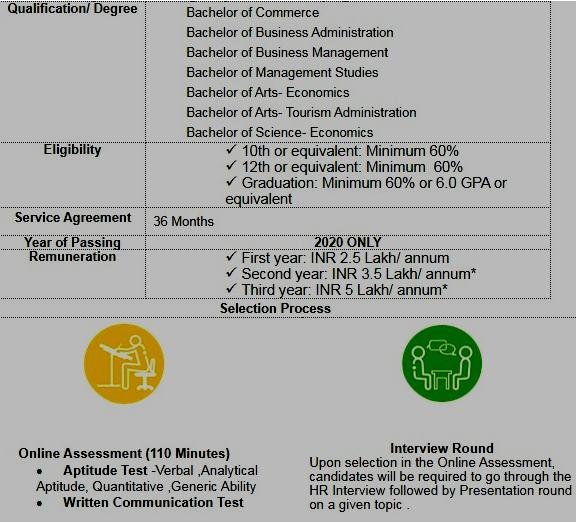 ---
Registrations are closed
Last Date for Registration : 29-Feb-2020 (before 1.00 p.m.)
---
Candidates are required to carry the following on the day of Interview.
Latest Resume
Photocopies of memos (S.S.C., Inter/+2, Graduation upto 4th semester)
Govt. ID card. given at the time of registration
Two copies of passport size photo in professional attire.