---
Job Profile: Click here for Job Profile

Eligibility: BCom & BBA - Graduating in 2023

Backlogs: No active back logs till 5th semester.

WORK TIMINGS: Flexible to work in a 24/7 work environment and in any process.
---
Registration Process:

Step 1: Click here to download Step-by-step Registration Guide

Step 2:Click on the below link to register.





Step 3: Fill the following Registration form with the same details given in the above registration process.



---
Note:
Both the registrations are mandatory to complete the registration process.
Registration End Date: 12-Jan-2023 (by 2.00 pm)
---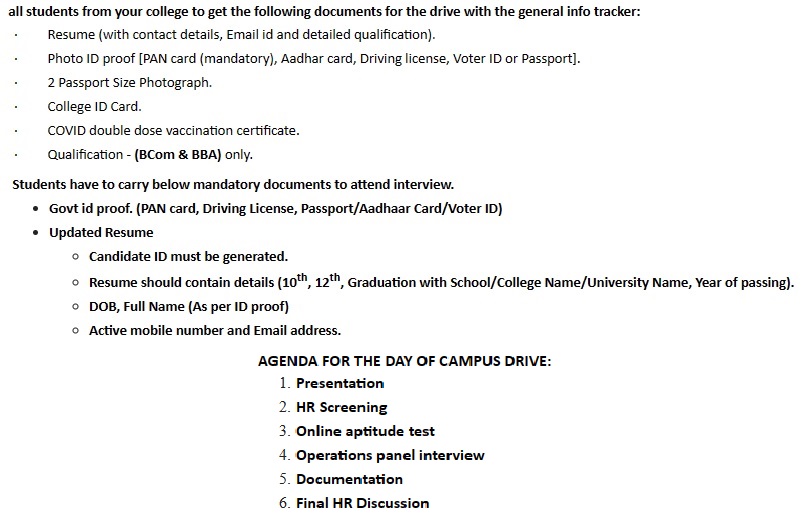 ---
Online Test: 1-Feb-2023
Virtual Interview: 2-Feb-2023