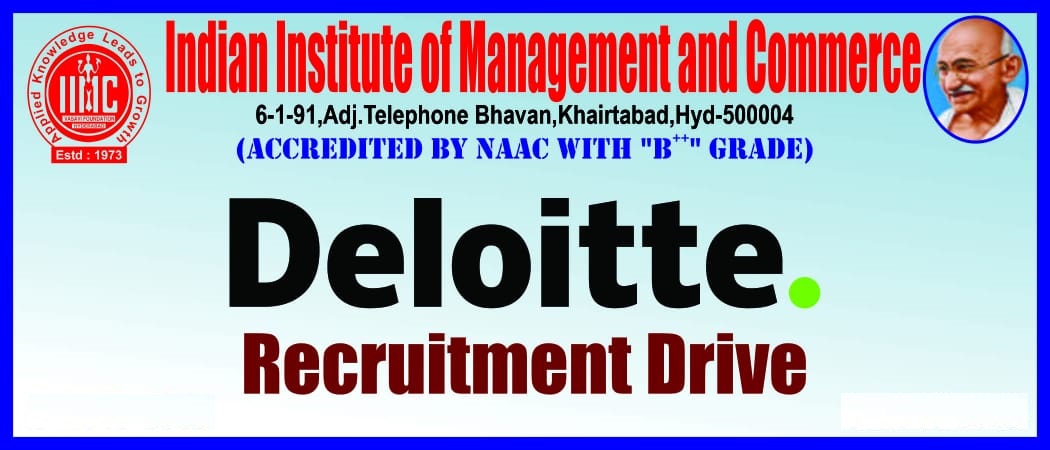 ---
Profile-1: Associate Analyst - Deloitte USI Consulting

Job Decription:

Click here

Eligibility Criteria: B.Sc.(M.S.Cs.)
(Aggregate 60% or CGPA of 6.5 and no active backlogs)

Batch: 2022 Graduates only

Salary Package: The compensation set for the requisite role is INR 3,82,500


Registration end date:

30-October-2021, 10:00 AM

Online test process :

2-November-2021

Hiring event/Interview:

9-November -2021

---
Profile-2: Associate Analyst- Risk & Financial Advisory

Job Decription:

Click here

Eligibility Criteria: B.Sc.(M.S.Cs.)
(Aggregate 60% or CGPA of 6.5 and no active backlogs)

Batch: 2022 Graduates only

Salary Package: The compensation set for the requisite role is INR 3,82,500


Registration end date:

30-October-2021, 10:00 AM

Online test process :

2-November-2021

Hiring event/Interview:

9-November -2021

All students applying for Risk & Financial Advisory to create resume in the format shared (Your_ReadyForAdvisory_Resume).
Download Your_ReadyForAdvisory_Resume Format
---
Note:
It is mandatory to meet all the eligibility criteria for the applicants to register and appear for the online test.
Students should have laptop/desktop with functional web-cam capability and stable and secure internet connectivity.
It is mandatory to fill the following form after completion of registration.